Supplements, Monographs and Medical Director Disease Specific Resource Guides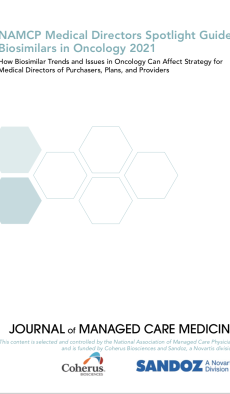 NAMCP Medical Directors Spotlight Guide: Biosimilars in Oncology 2021 | How Biosimilar Trends and Issues in Oncology Can Affect Strategy for Medical Directors of Purchasers, Plans, and Providers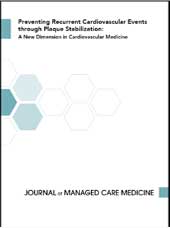 Preventing Recurrent Cardiovascular Events through Plaque Stabilization:A New Dimension in Cardiovascular Medicine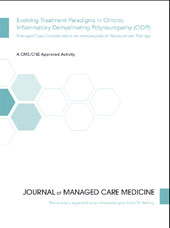 Evolving Treatment Paradigms in Chronic Inflammatory Demyelinating Polyneuropathy (CIDP)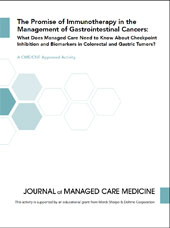 The Promise of Immunotherapy in the Management of Gastrointestinal Cancers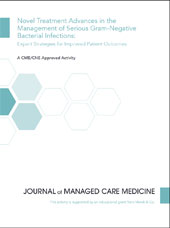 Novel Treatment Advances in the Management of Serious Gram-Negative Bacterial Infections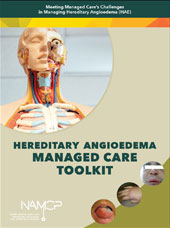 Meeting Managed Care's Challengesin Managing Hereditary Angioedema (HAE)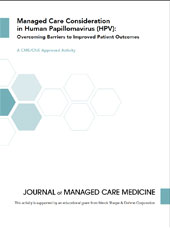 Managed Care Consideration in Human Papillomavirus (HPV)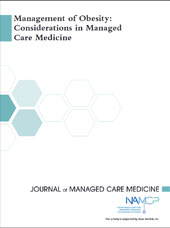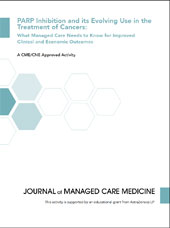 PARP Inhibition and its Evolving Use in the Treatment of Cancers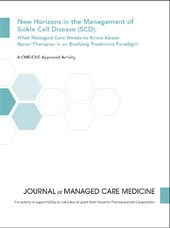 New Horizons in the Management of Sickle Cell Disease (SCD)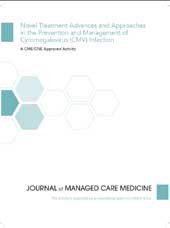 Novel Treatment Advances and Approaches in the Prevention and Management of Cytomegalovirus (CMV) Infection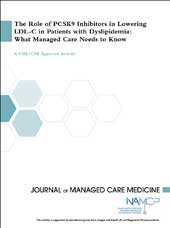 The Role of PCSK9 Inhibitors in Lowering LDL-C in Patients with Dyslipidemia: What Managed Care Needs to Know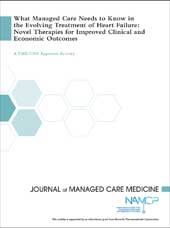 What Managed Care Needs to Know in the Evolving Treatment of Heart Failure: Novel Therapies for Improved Clinical and Economic Outcomes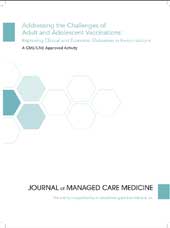 Addressing the Challenges of Adult and Adolescent Vaccinations: Improving Clinical and Economic Outcomes in Immunizations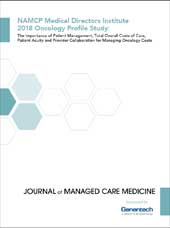 NAMCP Medical Directors Institute 2018 Oncology Profile Study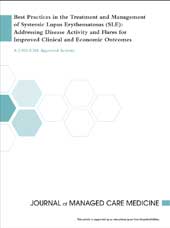 Best Practices in the Treatment and Management of Systemic Lupus Erythematosus (SLE): Addressing Disease Activity and Flares for Improved Clinical and Economic Outcomes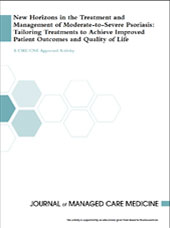 New Horizons in the Treatment and
Management of Moderate-to-Severe Psoriasis: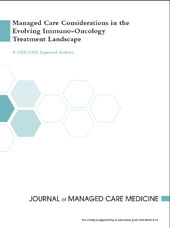 Managed Care Considerations in the Evolving Immuno-Oncology Treatment Landscape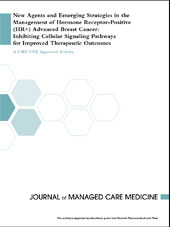 New Agents and Emerging Strategies in the Management of Hormone Receptor-Positive (HR+) Advanced Breast Cancer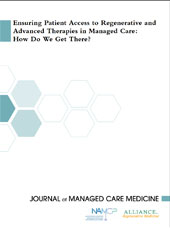 Ensuring Patient Access to Regenerative and Advanced Therapies in Managed Care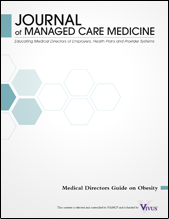 Medical Director's Obesity Guide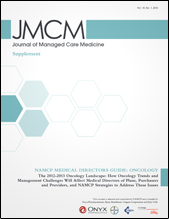 Medical Director's Guide on Oncology: Second Edition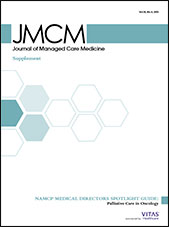 NAMCP MEDICAL DIRECTORS SPOTLIGHT GUIDE:
Palliative Care in Oncology
REACH 10,000 managed care Medical Director decision makers with a JMCM targeted standalone supplement and/or Medical Director Disease Specific Resource Guide and provide content relevant to this audience in core markets. The JMCM offers a deep dive into hot-topics, providing tips, tools and insights into the challenging aspects facing medical management.
NAMCP Medical Directors Institute publishes educational supplements to the JMCM, which are specialized collections of papers that deal with topics and issues related to managed care medicine. A variety of online opportunities and electronic newsletters for advertisers are also available.
If your business interest involves reaching Medical Directors, we invite you and your organization to explore the many ways to partner with the NAMCP Medical Directors Institute and its membership.
Peer reviewed, manuscript editing, cover and layout design, printing, polybagged and mailed with the JMCM. NAMCP Medical Directors Institute provides transcription services and writing upon request.
Advertising Sales
Maria Sercia
National Account Executive
American Medical Communications
T 908-216-1548
msercia@americanmedicalcomm.com
Sloane Reed
Senior Director, Strategic Partnerships
NAMCP Medical Directors Institute
T 804-339-3072
sreed@namcp.org